Turn your eyebrows into real eye-catchers! In our makeup tips, we fill you in on what eyebrow shape is right for you, and which products are best for your eyebrow style.
Our Ultimate Brow Q&A:
How do eyebrows change your face?
The darker the brows, and the more angular the curve of the brows, the bolder the look will be.
What kind of eyebrows are best for hooded eyes?
Perfectly defined brows. Bushy brows would draw more attention to your hooded eyes.
Which eyebrow shape is best for smaller eyes?
Neat and tidy brows work best for smaller eyes.
What kind of eyebrows are right for me?
More prominent brows look best on round faces, and soft brows look best on more prominent and angular faces.
When should you pluck your brows?
Directly after showering. The warm water and steam open up your pores, making it easier and less painful to pluck out those little hairs. Alternatively, you could briefly moisten the skin around your eyebrow area.
Which tweezers are the best?
To get perfectly plucked brows, make sure your tweezers are strong and properly shaped. We recommend sharp, slanted tweezers. Not even the finest hairs stand a chance.
How do I avoid getting red spots after plucking?
It's nearly impossible to avoid red spots when plucking your brows, but a cold compress works wonders. You could also apply a calming cream to any red areas directly after plucking.
How can I style my brows?
Choose between natural brows, bushy brows or statement brows. In our makeup tips on brow styles, we show you step-by-step how to get three different looks, and fill you in on how to find the best shape for your face.
HOW TO DETERMINE YOUR BROW SHAPE
The best eyebrow arch for your brows depends on the shape of your face. The softer your facial features are, the more angular your brows can be defined. If your facial features are more prominent and angular, it's best to go for more rounded brows to make your face look softer.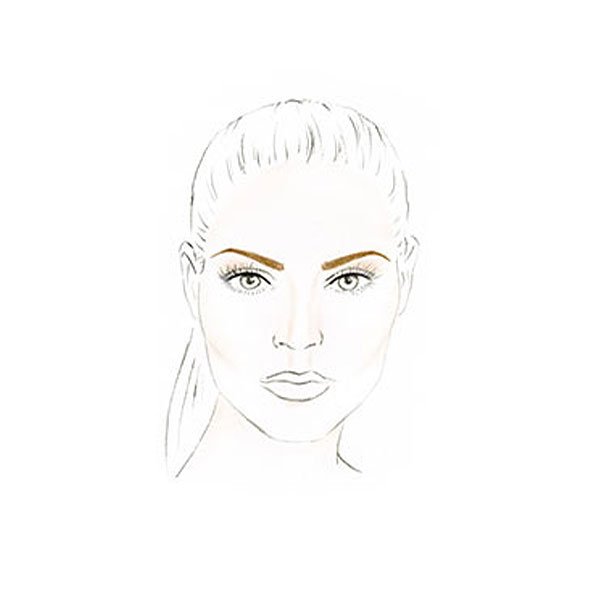 OVAL
Oval-shaped faces are evenly proportioned. You can vary your style to suit your mood. Whether round or angular, everything looks good on you.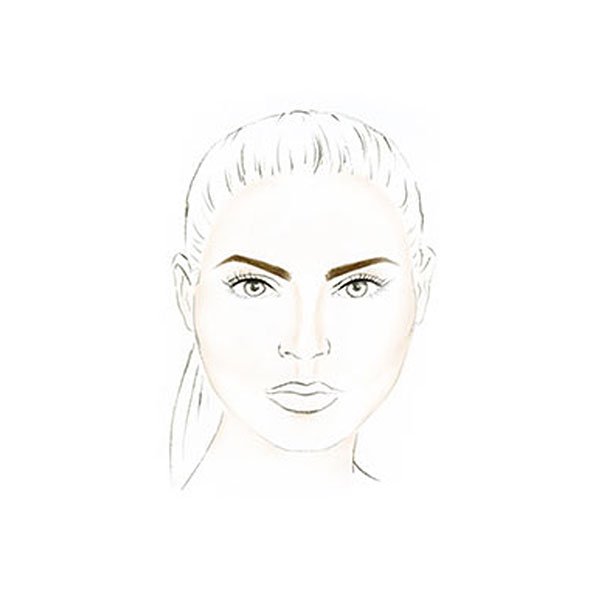 ROUND
When plucking your arch, make sure to give your brows a more angular shape in order to make your facial features look more prominent and defined.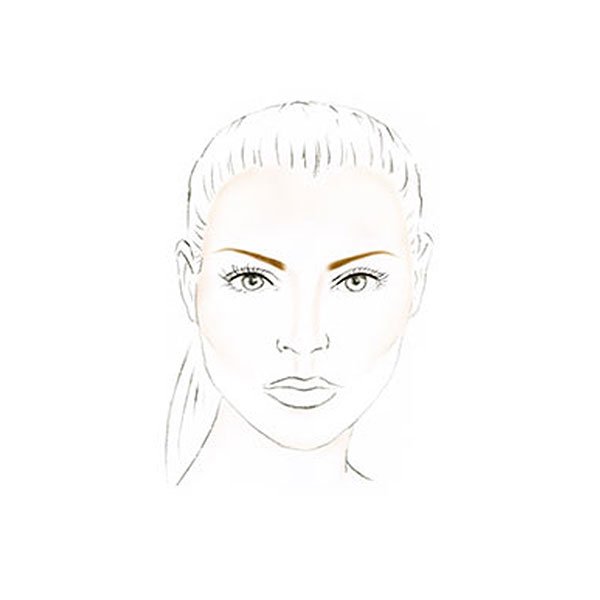 HEART-SHAPED
Round out the highest part of your brows. To make your forehead look smaller, taper off your eyebrows at the top, or slightly shorten the outer edges of your brows.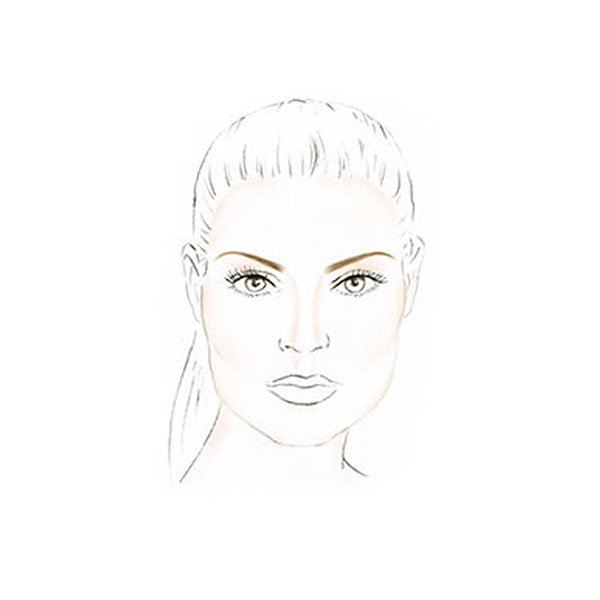 SQUARE
Pluck your eyebrows to create a rounded arch. This makes your face look softer and more proportionate.
HOW TO SHAPE BROWS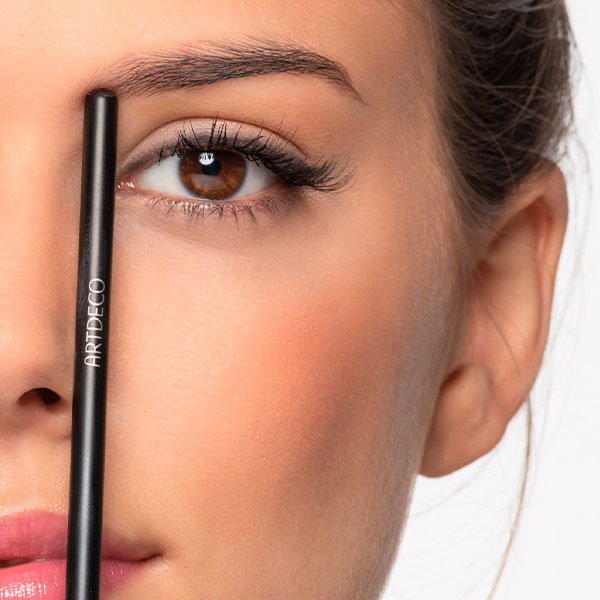 STARTING POINT
Place the shaft of your brow pencil vertically between the curve of your nostril and the inner corner of your eye. That's how to find the right place to start your brows.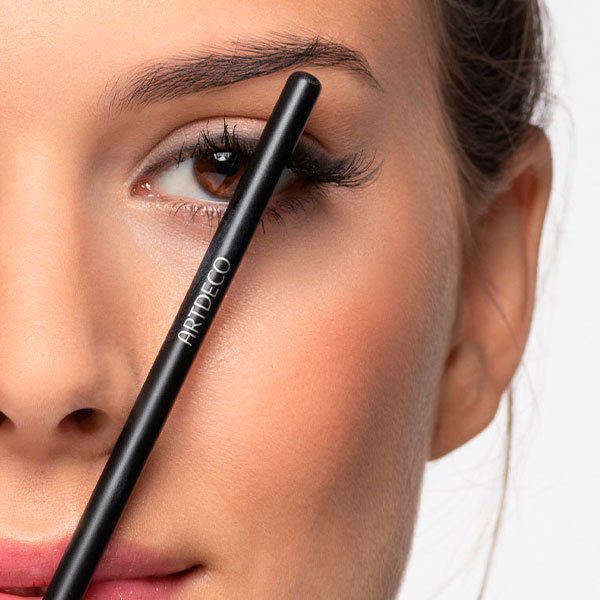 HIGHEST POINT
Hold the pencil against your nostril pointing upwards along the side of your pupil. That's how to find where to place the highest point of your arch.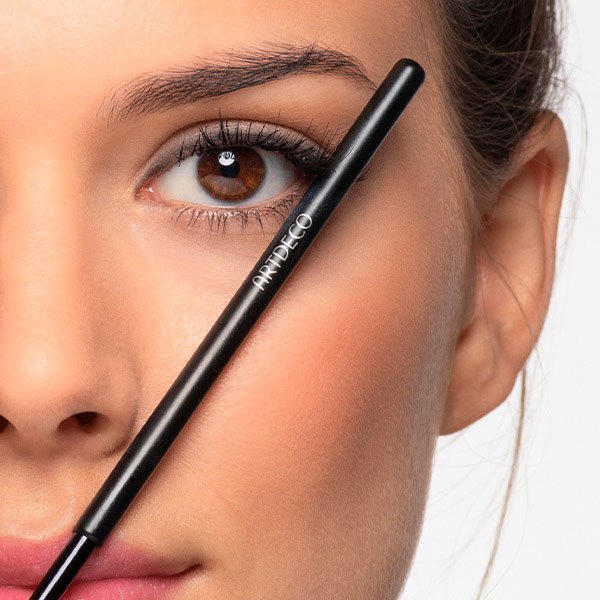 END POINT
The point that your pencil hits when placed along your nostril towards the outer corner of your eye is where your brow should end.
WHICH BROW PRODUCTS TO USE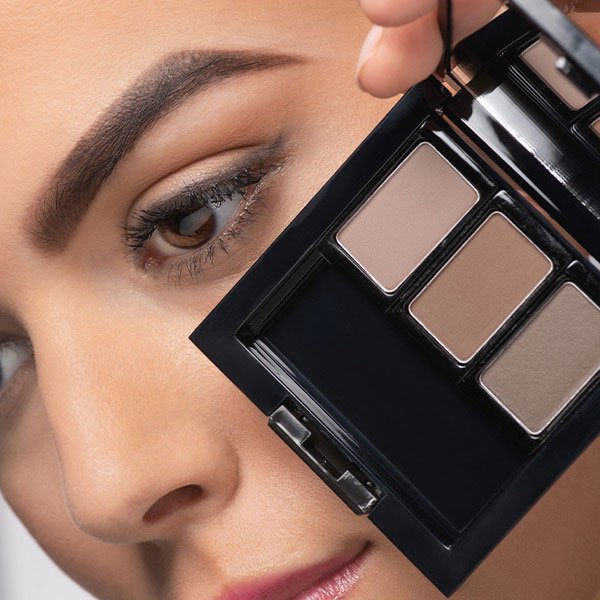 Leaves your brows looking natural and even
Shapes your brows quickly and easily
Good for hiding any brow imperfections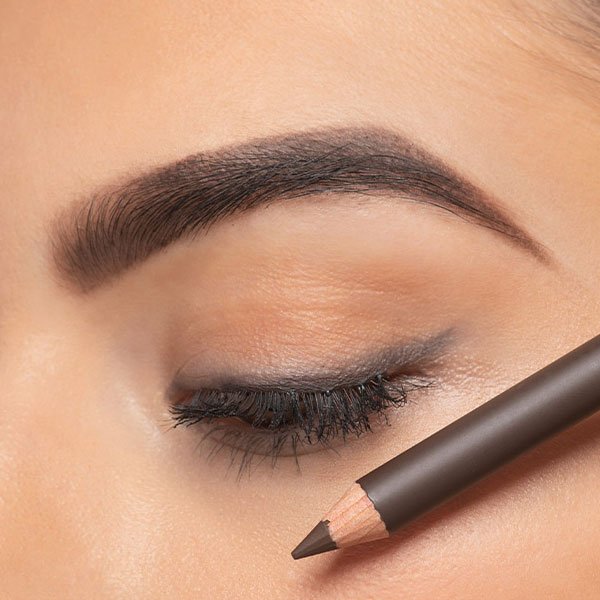 For drawing precise, small hairs
Visibly covers up bare spots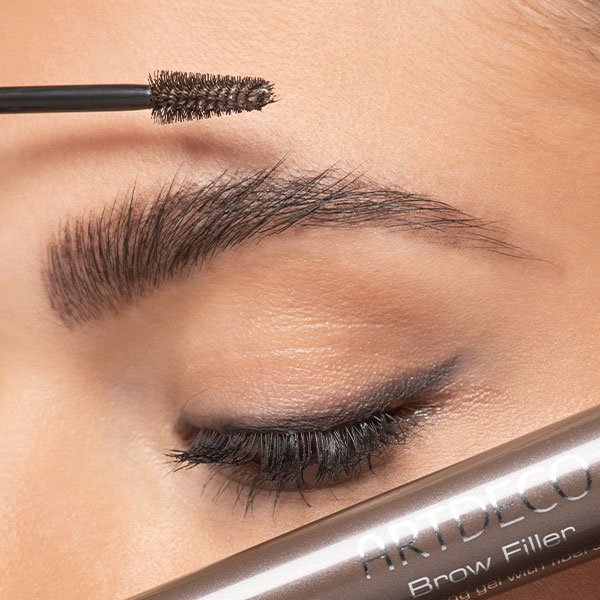 Brows are perfectly shaped
Fixes them in place without any shine
Brows appear fuller and more voluminous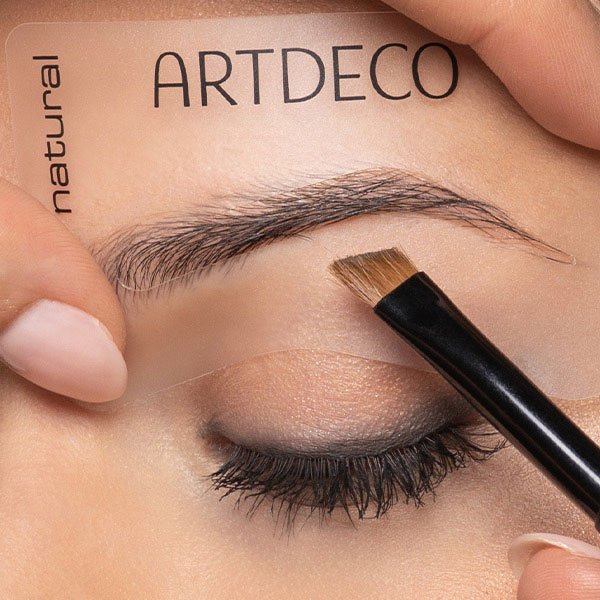 Makes it easy to apply eyebrow makeup
Can be adapted well to suit the shape of your face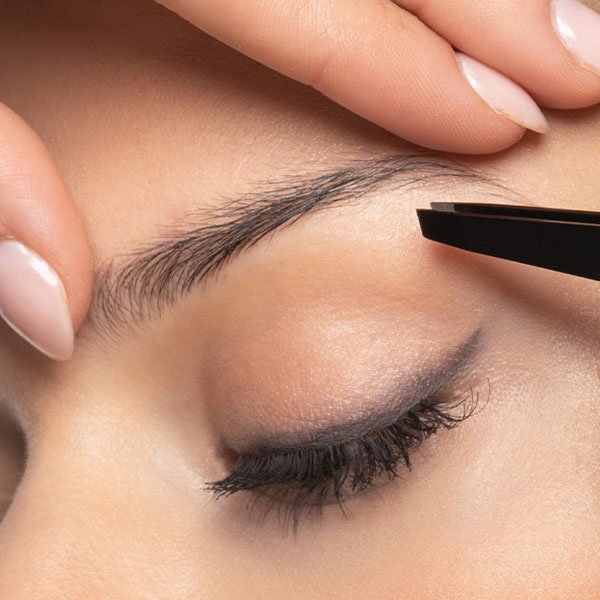 Eyebrow tweezers
Perfect tool to shape your brows and remove tiny hairs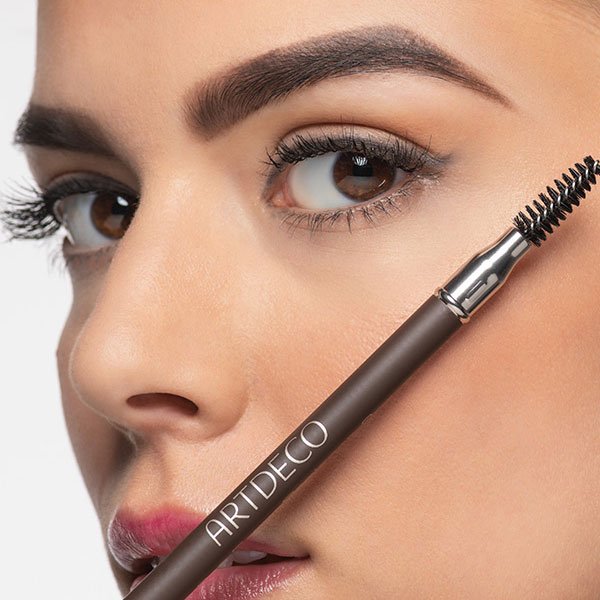 Blend in color and comb your brows using a brush