Do blemishes make you feel uncomfortable in your own skin? It doesn't have to be that way.
We'll show you step-by-step how to easily conceal spots and other blemishes with makeup.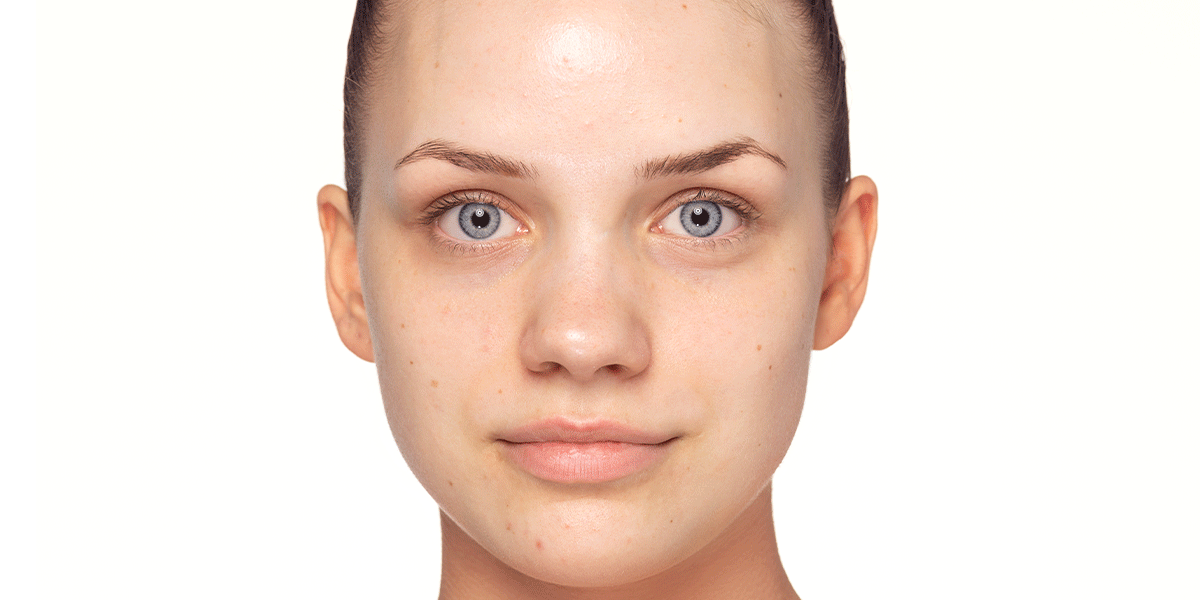 How to Cover Spots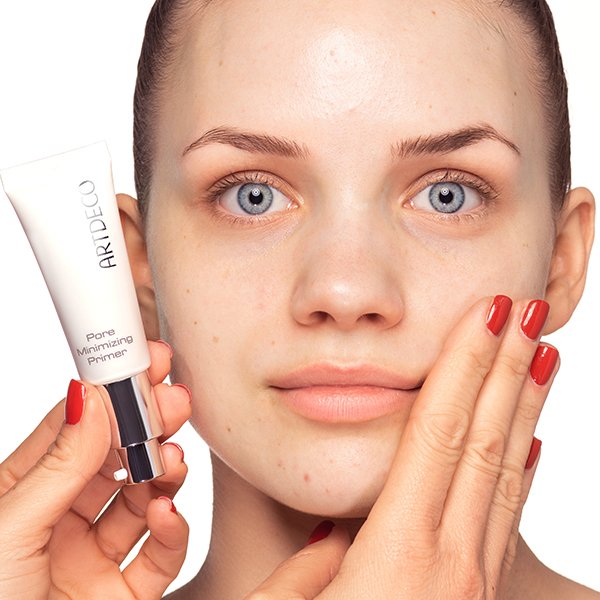 Step 1: Priming your skin
Apply a face primer with your hands. This serves as a base for an even and matte skin tone, and reduces the appearance of pores and fine lines. When choosing a product, make sure it is suitable for sensitive skin.
Important: Wash your hands well before applying your primer.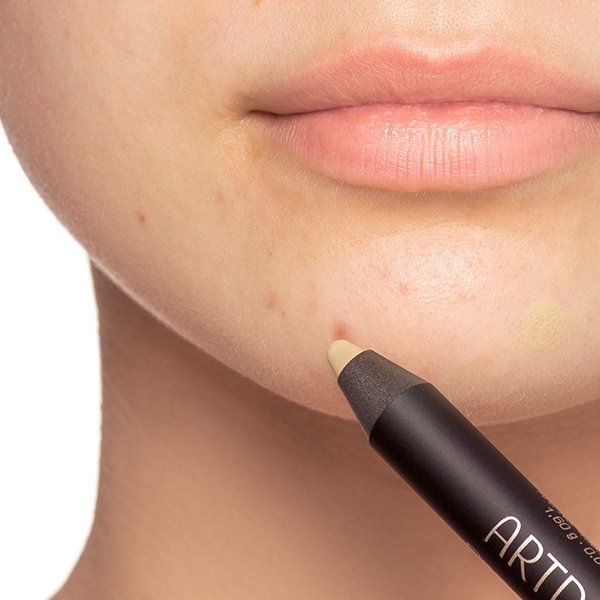 Step 2: Targeted coverage
The best way to conceal redness and blemishes is with a concealer stick. Green-coloured concealer visibly balances out the appearance of redness, and can be applied with precision thanks to the stick's fine tip.
Apply the concealer to any imperfections, making sure to blend it in at the edges with a concealer brush.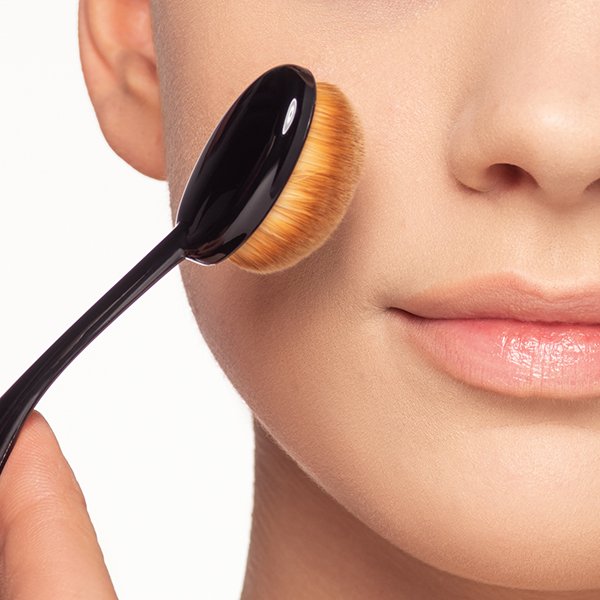 Step 3: Applying foundation
Next, apply a foundation to get an even skin tone. Apply the foundation to your entire face, making sure to cover up any blemishes.
To apply your foundation evenly, it is best to use an oval foundation brush.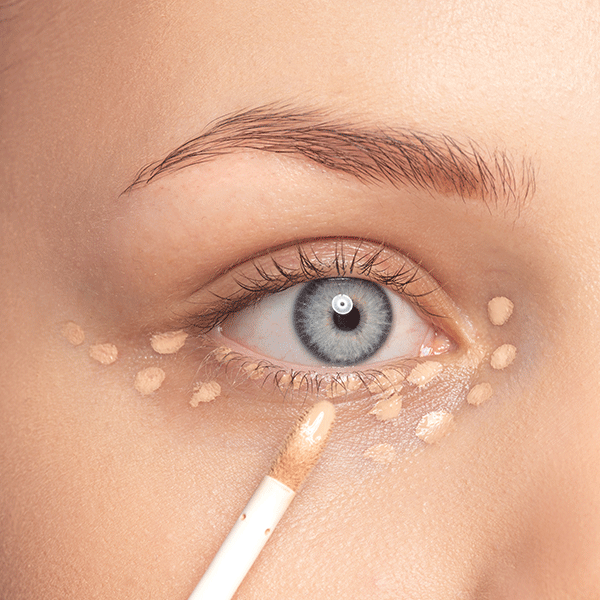 Step 4: Concealing dark circles and blemishes
Concealer is used to brighten up your eye area and certain parts of your face.
If any blemishes are still visible, apply concealer to these areas, too. Apply it using the applicator, and then blend it in gently with a concealer brush.

Expert tip: How to Apply Fixing Powder
Sprinkle some fixing powder into the powder lid, and pick it up with the puff. Work it into the puff, making sure to tap off any excess powder.
Make sure the powder is evenly distributed on the puff to get full coverage without it looking caked-on. This application technique leaves you with a long-lasting, matte finish.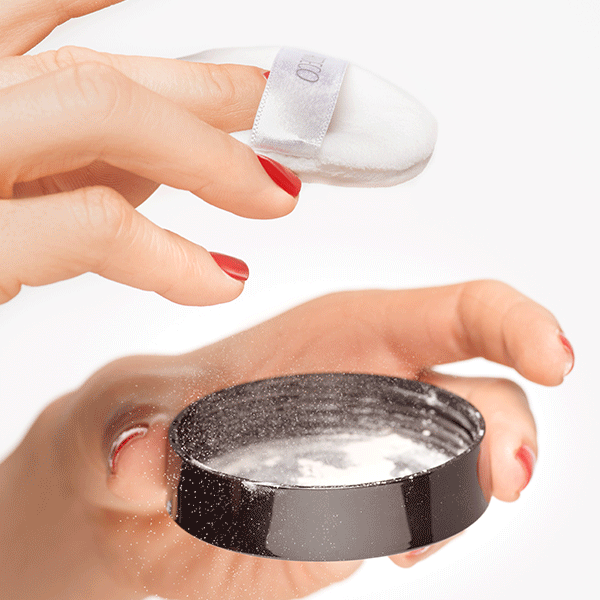 Step 5: Fixing for a smudge-proof and waterproof finish
Set your makeup with a fixing powder. This keeps it in place, and you don't need to worry about it throughout the day.