Complete your look with the right lipstick and set the tone. Get seductive, kissable lips with our beauty care and makeup tips—Step-by-step to perfect lips. 
Other useful tips: Which lipstick colour is right for you? We share all our secrets! 
Before & After: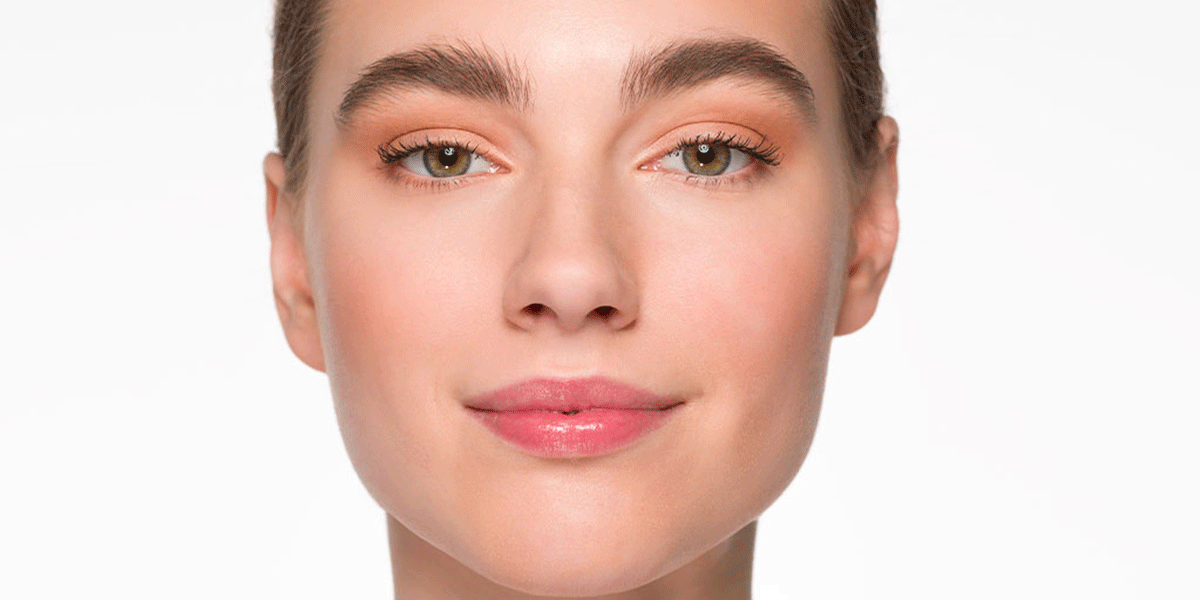 The key to perfect lips is to keep them soft and nourished 
Treat the sensitive skin on your lips to some intensive lip care. Your lips will thank you. Transform pale and rough lips into supple, smooth, and kissably soft lips. Say hello to perfect lips! 
Start with a lip peeling product. Apply the peel to your lips and just beyond your lip contour, gently massaging it in with your finger tips. Peels help to remove dead skin cells, leaving your lips looking flawlessly supple. 
Carefully remove the peeling grains with a tissue or a moist cotton pad. After just one peeling, your lips will feel softer and smoother. This lip care leaves your lips feeling incredibly supple and kissable. 
Next, treat your lips to a nourishing lip balm for extra softness. The ingredients provide intense moisture to dry and rough lips. Cracked lips are left feeling soothed and refreshed. Lip balm also gives your lips a slightly shiny finish. 
How to 
There is nothing better than perfect lip makeup. We share with you how to properly apply lipstick. Important: Before applying lip makeup, pat off any excess lip balm with a tissue. 
Step 1: Create a lip contour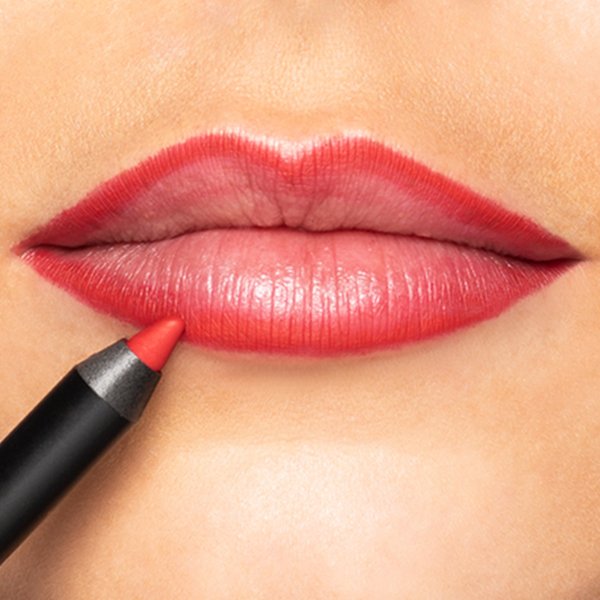 Lip liner is the key to getting long-lasting lip makeup. It prevents lipstick from bleeding and works miracles by adding volume to uneven, thin lips. 
Line the contours of your lips with a lip liner. Start by defining the middle of your upper lip, then draw a short line across the middle of your lower lip contour. Complete the contour, starting at the corners of your mouth. For utterly kissable lips!  
Step 2: Apply lipstick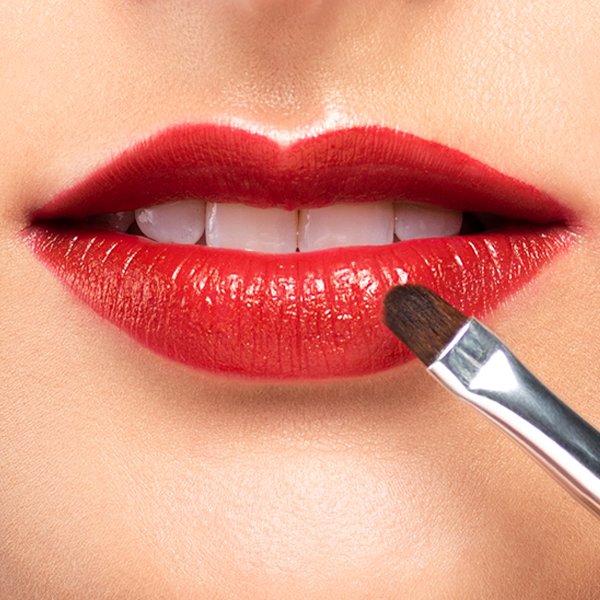 Lipstick adds a certain "je ne sais quoi" to your lip makeup—an absolute must-have for perfect lips! 
Apply lipstick to your brush and fill in your lips, staying within your lip liner contour. When choosing lipstick, make sure it provides optimal coverage, has good colour intensity, a silky consistency, and is long lasting. Ready to kiss!  
Expert tip: Add staying power to your lipstick 
Magic Fix is my tip for extra-long-lasting lip makeup! Magic Fix creates an invisible protective layer over your lips, while setting your lipstick and preventing your colour from fading and bleeding into the creases of your lips.  

Which lipstick colour is right for you? We've got the answer. 
♥ RED LIPS are the epitome of femininity and seduction. 
♥ LIGHT ROSÉ, ♥ SOFT PINK, and ♥ PEACH SHADES are best for light skin colours. 
For darker skin colours, go for deep, bluish tones, like ♥ LILAC or ♥ BERRY SHADES. 
If you have porcelain skin, a ♥ NUDE LOOK is a good choice. 
Lipstick colours ranging from ♥ APRICOT to ♥ CORAL look great on redheads. 
Avoid ♥ MATTE SHADES if you have thinner lips. 
If your lips are on the fuller side, creamy lipsticks in ♥ SOFT SHADES are a dream