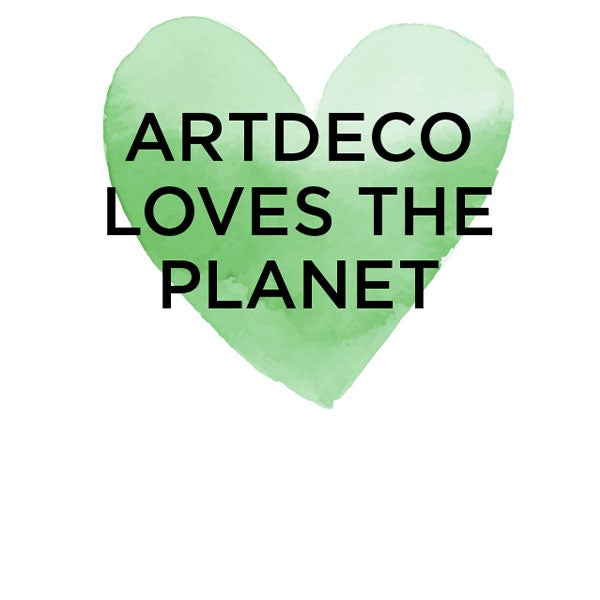 SUSTAINABILITY
As a family-run company with a long-standing tradition, sustainability has always been in our DNA.

Learn about what sustainability means to us.
OUR VISION & GOALS FOR A SUSTAINABLE FUTURE
Sustainability has been embedded at ARTDECO since our founding. We want to continuously develop and improve ourselves. Progressively improving our sustainability whenever and wherever we can is very important to us.
The journey is the reward.
Our goal is to produce less waste and to design our way of working to be more sustainable – along the entire supply chain! From production and packaging to delivery to you at home. Of course, we've not yet reached our objective, but are heading towards the future, one step at a time.
Less waste, more beauty!
OUR VALUES
We're no strangers to sustainability! For decades, ARTDECO has been taking social, environmental, and economic responsibility for its employees, customers, and future generations. Our aim is to gradually optimize our processes and products in line with our values to show more transparency, responsibility, and capacity for innovation.
We've been committed to sustainability for decades in many different ways, from our in-house production with short distances, to our home office model for employees, and our refillable system as the core of our collection.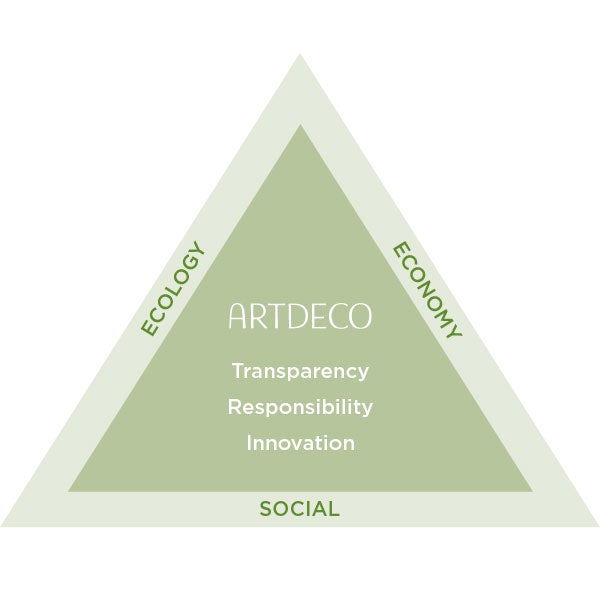 ECOLOGICAL
Refillable eyeshadow system
Long-standing relationships with suppliers

Tradition/ family-run company

Flexible working hours

SOCIAL
Responsibility for the ARTDECO family

High staff retention is proof of our employees' high level of motivation and job satisfaction

Corporate citizenship (e.g. home office)

Major regional employer

ECONOMICAL
Carefully selected ingredients

In-house production, short distances, flexible

Highest quality standards

Solar power

Innovative

SUSTAINABILITY IS ALWAYS PART OF OUR JOURNEY
OUR COMMITMENT TO SUSTAINABILITY TODAY
IN THE FUTURE WE WANT TO TAKE A HOLISTIC APPROACH
TO SUSTAINABILITY & BRING ABOUT CHANGE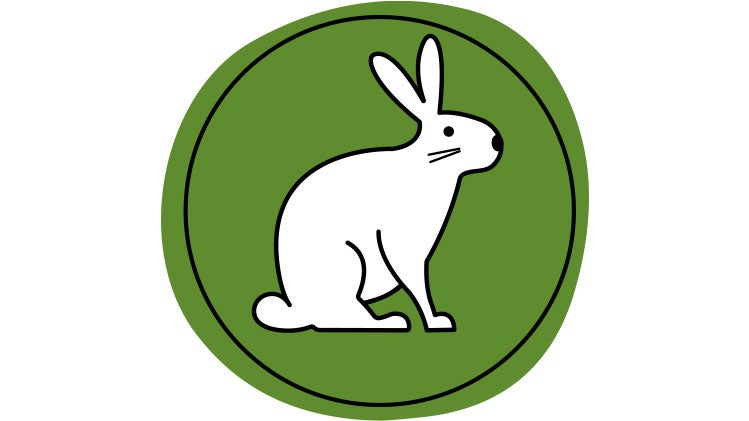 NO ANIMAL TESTING
ANIMAL WELFARE IS CLOSE TO OUR HEARTS
We guarantee premium quality without animal testing, and our ingredients have been selected based on strict criteria.